The 2019 BRIT Award winners have been announced. How did Susan Omand do with her predictions?..
Well, the show all started off really well, ended up really well and had a good bit in the middle. Wolverine... er... Hugh Jackman showed he really was The Greatest Showman as he kicked things off with a lavish production number, singing The Greatest Show LIVE on a stage packed with over 100 dancers. The Calvin Harris mega-mix was pretty good, yes, even with Sam Smith involved, and Outstanding Contribution winner, P!nk was, as always, a show stopper. No, really, the show stopped once she had finished singing because she was on at the end and the stage got a bit damp...
Anyway.
Hosted again by Jack "cringe-worthy" Whitehall (seriously, is he the best they could do?), Calvin Harris and The 1975 were the only multiple award winners on the night; The 1975 picked up Best British Group and Album of the Year while Harris got Best British Producer and Best Single, his first year of winning after only 14 previous nominations. I guess BRIT awards are like buses, you wait ages for one then two come along at once.
Oh, and Ed Sheeran won a thing. For the second year in a row, and for the same album as last time, he got the Global Success Award. Again. Git.
The surreal moment of the night though must go to Beyonce and Jay-Z's... sorry, "The Carters" acceptance speech for their Best International Group award. WTF was that painting about?
So enough of the preamble waffle, let's go category by category and see how many of these I got right on the night. The real winners are marked for each but I still stand by my choices. Oh and the Producer award for Calvin Harris is much deserved but the shortlist hadn't been announced when I made my predictions.

British album of the year

The 1975 - A Brief Inquiry Into Online Relationships ** DID WIN ** (swipes left...)
Anne-Marie - Speak Your Mind
Florence + The Machine - High As Hope
George Ezra - Staying At Tamara's - WILL WIN
Jorja Smith - Lost & Found



British female solo artist

Anne-Marie
Florence + The Machine
Jess Glynne - WILL WIN (ooh, that rhymes!)
Jorja Smith - ** DID WIN ** (obviously they're not poets like what I is)
Lily Allen

British male solo artist

Aphex Twin
Craig David
George Ezra - CALLS SHOTGUN **AND DID WIN ** (Yay, I got one)
Giggs
Sam Smith

British group

The 1975 - ** DID WIN ** (so not the whole of the '70s then)
Arctic Monkeys
Gorillaz - WILL WIN
Little Mix
Years & Years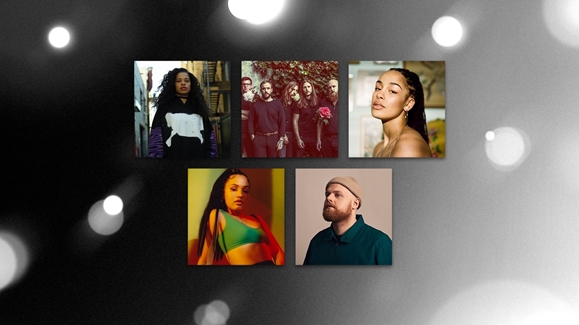 British breakthrough act - open to public vote

Ella Mai
Idles - WILL WIN
Jorja Smith
Mabel
Tom Walker - ** DID WIN ** (with everyone else surprised that Calvin Harris was Scottish (and not really called Calvin), I was more surprised Tom Walker was Scottish)

Critics' choice

** WINNER **: Sam Fender
Lewis Capaldi - SHOULD HAVE WON
Mahalia

British single

Anne-Marie - 2002
Calvin Harris and Dua Lipa - One Kiss - WILL WIN ** AND DID WIN ** (Yay, that's two right)
Clean Bandit ft Demi Lovato - Solo
Dua Lipa - IDGAF
George Ezra - Shotgun
Jess Glynne - I'll Be There
RAMZ - Barking
Rudimental - These Days
Sigala and Paloma Faith - Lullaby
Tom Walker - Leave A Light On



British video

Anne-Marie - 2002
Calvin Harris and Dua Lipa - One Kiss
Clean Bandit ft Demi Lovato - Solo
Dua Lipa - IDGAF
Jax Jones ft Ina Wroldsen - Breathe
Jonas Blue ft Jack & Jack - Rise
Liam Payne and Rita Ora - For You
Little Mix ft Nicki Minaj - Woman Like Me ** DID WIN ** (OK, so it shows I never saw any of the videos beforehand)
Rita Ora - Let Me Love You
Rudimental - These Days - WILL WIN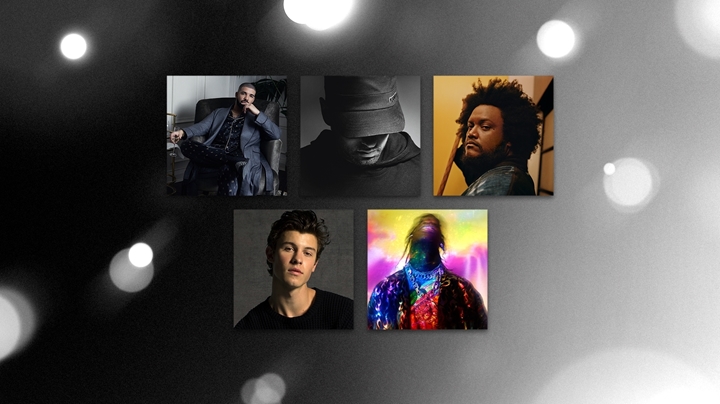 International male solo artist

Drake - ** DID WIN ** (yes, it's quackers)
Eminem - WILL WIN
Kamasi Washington
Shawn Mendes
Travis Scott

International female solo artist

Ariana Grande - WILL WIN and ** DID WIN ** (Yay, that's THREE)
Camila Cabello
Cardi B
Christine & The Queens
Janelle Monae

International group

Brockhampton
The Carters - ** DID WIN ** (OK, why did I not realise this was Beyonce and Jay-Z?)
First Aid Kit
Nile Rodgers & Chic - WILL WIN
Twenty One Pilots

So THREE right. I don't know if I should be proud or ashamed of this....