Opinion - Brit Award Predictions
The 2019 BRIT Award nominations were announced on Saturday. Susan Omand takes a look at the list and makes her predictions...
Well, a year of #EducatingOmand didn't prepare me for this! However, I have heard of at least some of the names on the list this year, which is a start I guess.
Dua Lipa and Anne-Marie lead the way with 4 nominations each. Anne-Marie is up for British Female, British Single, British Artist Video of the Year, and the "prestigious Mastercard British Album of the Year" for debut album Speak Your Mind, which went to No. 3 in the UK charts on release last spring. Following her two BRIT wins in 2018, however, Dua Lipa is fighting against herself with two nominations in each of two categories, with nominations in both British Single and British Artist Video categories for her own track 'IDGAF' and the No. 1 Calvin Harris collaboration 'One Kiss'.

George Ezra, whose second UK No.1 album 'Staying at Tamara's' was the best-selling artist album of 2018, has called Shotgun on three nominations: British Male, Mastercard British Album of the Year and British Single, and Jorja Smith, is also up for three nominations with British Female, British Breakthrough, and Mastercard British Album of the Year, following her 2018 Critics' Choice win. In fact this year's nominations lists also include many previous BRITs Critics' Choice nominees and winners: Jorja Smith (winner 2018), Mabel (nominated 2018), Anne-Marie (nominated 2017), Dua Lipa (nominated 2017), Years & Years (nominated 2015), Sam Smith (winner 2014) and Florence + The Machine (winner 2009).

Talking of the Critics' Choice Award, it was presented at the event to this year's winner Sam Fender. I must admit I had my hopes pinned on Lewis Capaldi getting the award so, if this is an indicator of the way my predictions are going to go, there will be much to laugh at.
Anyway, back to the stats. Up for two awards are: Calvin Harris, The 1975, Little Mix, Tom Walker, Jess Glynne, Rita Ora, Clean Bandit, Florence + The Machine and Rudimental, but there are still a host of brand new names on the list alongside those whose nomination has been a long time coming, eh, Nile Rodgers?

Jason Iley, BRITs Chairman and Chairman & CEO of Sony Music UK and Ireland said: "These nominations illustrate what an incredible year it has been for British talent and remind us what a great time it is to be a music fan, both in the UK and beyond. I'm delighted to see the nominations representing talent across a wide variety of genres – from returning artists to some incredibly exciting new talent, who are set to become the stars of the future. With such a strong list of nominees, we are certain of a fiercely contested and exciting night at the awards show in February."

The BRIT Awards 2019 take place Wednesday 20 February at The O2 Arena, London, broadcast exclusively on ITV and hosted by Jack Whitehall. Clara Amfo and Alice Levine will be back to host this year's Red Carpet show on ITV2 on the night of the awards for the third year running.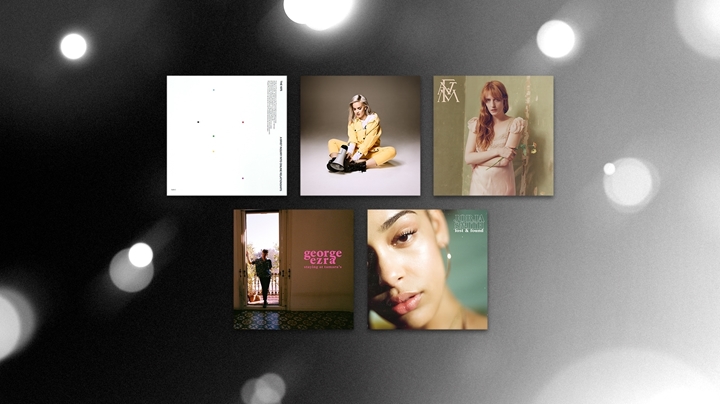 So enough of the preamble waffle, let's go category by category and see how many of these I'll get right on the night.

British album of the year

The 1975 - A Brief Inquiry Into Online Relationships
Anne-Marie - Speak Your Mind
Florence + The Machine - High As Hope
George Ezra - Staying At Tamara's - WILL WIN
Jorja Smith - Lost & Found

Well, I've only actually listened all the way through to the George Ezra album (but don't tell anyone) so I guess I'll have to plump for that one.



British female solo artist

Anne-Marie
Florence + The Machine
Jess Glynne - WILL WIN (ooh, that rhymes!)
Jorja Smith
Lily Allen
What has Lily Allen done this year? Oh, yeah, she was "robbed" of the Mercury music prize wasn't she? Also can Florence + The Machine really be classed as a solo artist? Anyway, the point is moot because I think Jess Glynne is going to take it.


British male solo artist

Aphex Twin
Craig David
George Ezra - CALLS SHOTGUN
Giggs
Sam Smith
I can't see Craig David's name without saying it in Bo' Selecta voice! And I'm guessing Giggs isn't the footballer (although there have been some great footballer singers in their time - Hoddle and Waddle anyone?) Aaaanyway. Much as I want Aphex Twin to get this, George Ezra will take it.


British group

The 1975
Arctic Monkeys
Gorillaz - WILL WIN
Little Mix
Years & Years
Well, there's an eclectic little mix. Little Mix? See what I did there? Oh, never mind. I want Gorillaz to win this, so they probably won't but I'll stick to my guns anyway.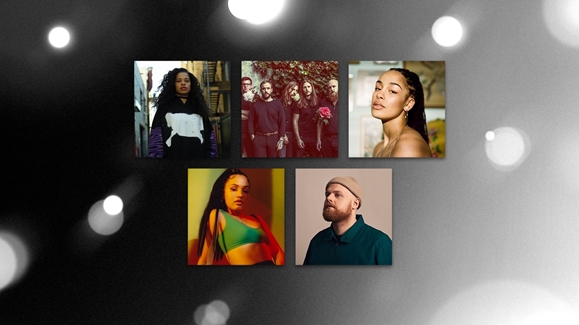 British breakthrough act - open to public vote - VOTE NOW
Ella Mai
Idles -
WILL WIN
Jorja Smith
Mabel
Tom Walker
Now, I can actually make a fairly informed decision here because I've heard of all of these! AND this is a category that the public can vote for, so I urge you to vote for Idles, because we all need a bit of Bristolian punk in our lives.


Critics' choice

Winner: Sam Fender
Lewis Capaldi - SHOULD HAVE WON
Mahalia
What can I say? They got it wrong. Lewis Capaldi should have got it.


British single

Anne-Marie - 2002
Calvin Harris and Dua Lipa - One Kiss - WILL WIN
Clean Bandit ft Demi Lovato - Solo
Dua Lipa - IDGAF
George Ezra - Shotgun
Jess Glynne - I'll Be There
RAMZ - Barking
Rudimental - These Days
Sigala and Paloma Faith - Lullaby
Tom Walker - Leave A Light On

This is actually quite tough. I can't vote for George Ezra again (mostly because this is a really annoying song) so I'm going to with Calvin Harris, although Rudimental is a close second.



British video (Voting opens early February)
Anne-Marie - 2002
Calvin Harris and Dua Lipa - One Kiss
Clean Bandit ft Demi Lovato - Solo
Dua Lipa - IDGAF
Jax Jones ft Ina Wroldsen - Breathe
Jonas Blue ft Jack & Jack - Rise
Liam Payne and Rita Ora - For You
Little Mix ft Nicki Minaj - Woman Like Me
Rita Ora - Let Me Love You
Rudimental - These Days -
WILL WIN
Yay I can vote for Rudimental in this one instead. To be honest though, I haven't watched any of the videos (no, I didn't even fast forward through Christmas TOTP this year).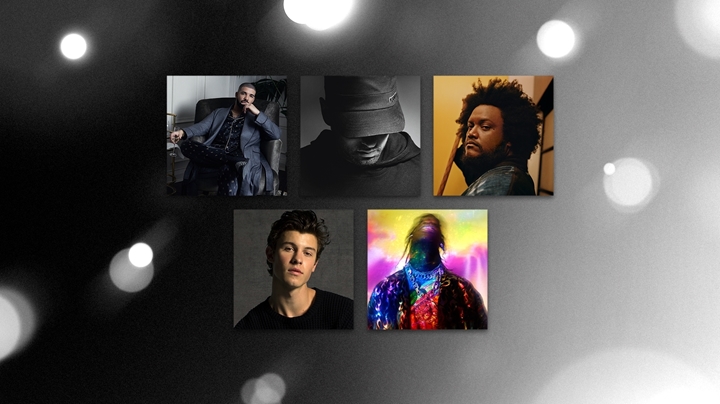 International male solo artist

Drake
Eminem - WILL WIN
Kamasi Washington
Shawn Mendes
Travis Scott
Kamasi Washington's on this list?? Saxophone Jazz... nice. However, Eminem should get every award he's ever nominated for so I'm going for him.



International female solo artist

Ariana Grande - WILL WIN
Camila Cabello
Cardi B
Christine & The Queens
Janelle Monae
Again, it has surprised me that I've heard of all of these. Also where's Bjork?! She usually gets nominated in this one! Anyway, much as I want Christine & The Queens to take this, it'll go to Ariana Grande.


International group

Brockhampton
The Carters
First Aid Kit
Nile Rodgers & Chic - WILL WIN
Twenty One Pilots

I realise that Nate McKenzie et al will shout at me for not choosing Twenty One Pilots but, when Nile Rodgers is on the list there really is no contest.

Note: at the time of writing, the categories Brits Global Success Award and British producer of the year had still to be announced so I will reserve judgement on those.
Let us know on Twitter or Facebook what you think of the nominations and how many you think I'll get right (none, is usually a good start).